Table of contents
Welcome to day one of our very first Launch Week!
In the upcoming days, we'll release new features every day. We'll share new alerting capabilities, unlock the power of Playwright, and will talk about new ways to control and write your Browser checks. It'll be a nice feature and improvements mix, trust me!
To kick things off, let's have a look at what's new in the world of monitoring and alerting.
The main reason for API and application monitoring is to receive alerts when things go down. You should know about possible issues before your users. But a fully-featured monitoring stack sends you  alerts day and night, at home and on the go. The next critical alert could just be around the corner (and that's a good thing!).
You probably experienced situations when you received an alert, jumped out of bed, rushed to your computer, and logged in, only to find out that the alert is a false alarm. To avoid this situation, we improved the check detail screen and made it fully responsive.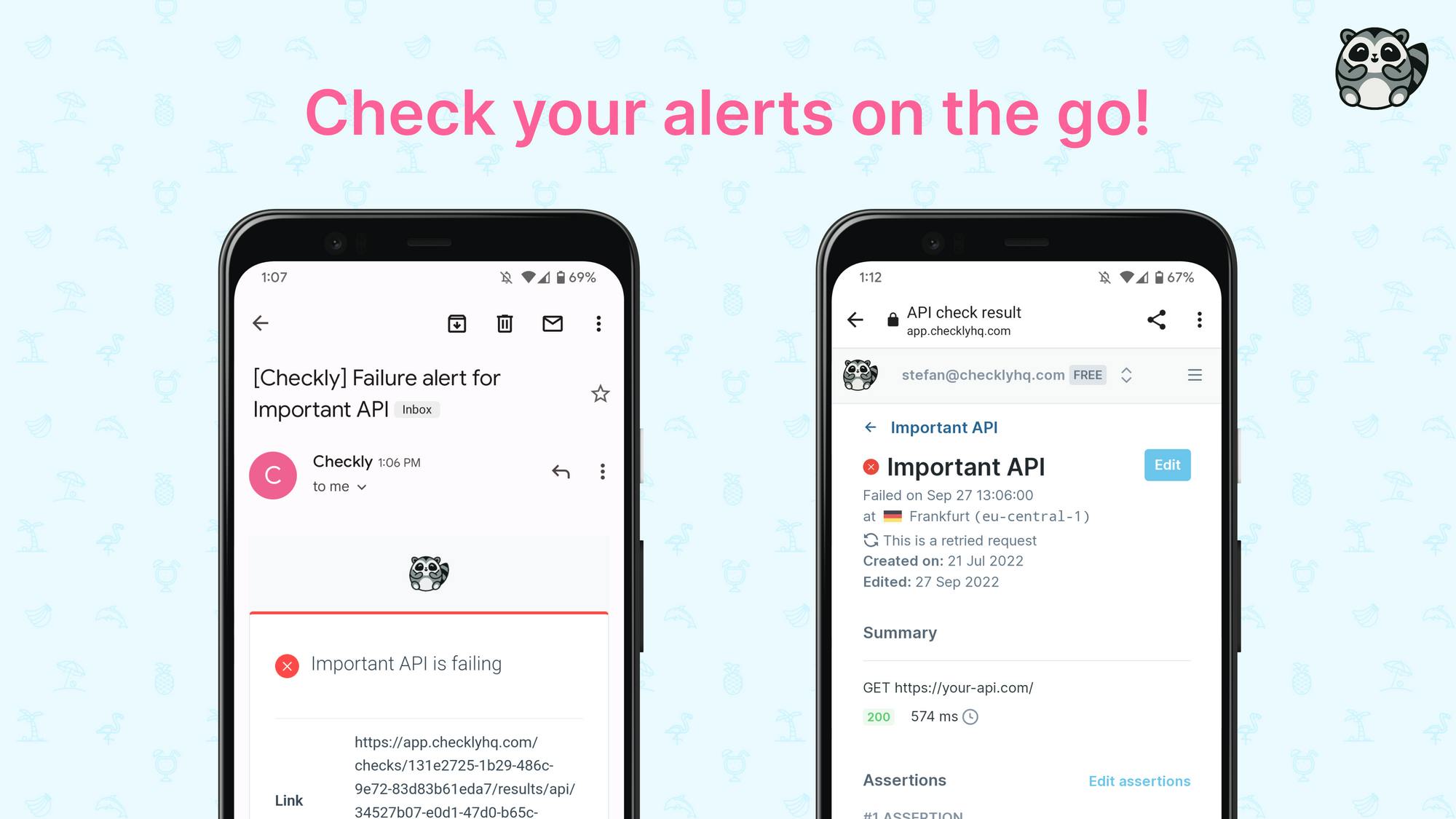 Whenever you now receive alerts, get out your phone and find out if you really need to rush to your computer. Win-win!
But there are more alert updates. Read on!
With the new responsive alert details, you can now inspect and evaluate triggered alerts right on your phone. But what about the alerts that you didn't receive?
Sending alerts seems straightforward, but it includes a lot of hidden complexity.
Let's say you want to receive alerts via Slack: plenty of things could go wrong.
Maybe Slack is down, or maybe the token to communicate with the Slack API expired, or maybe there was just a misconfiguration… countless factors can prevent you from receiving our critical alert.
So far, it's been challenging to debug why you didn't receive specific alerts, but this changes now!
Say hello to our new alert notification log! From now on, we keep track of all the communications with your alerting provider so that you can log in and find out why an alert didn't reach you.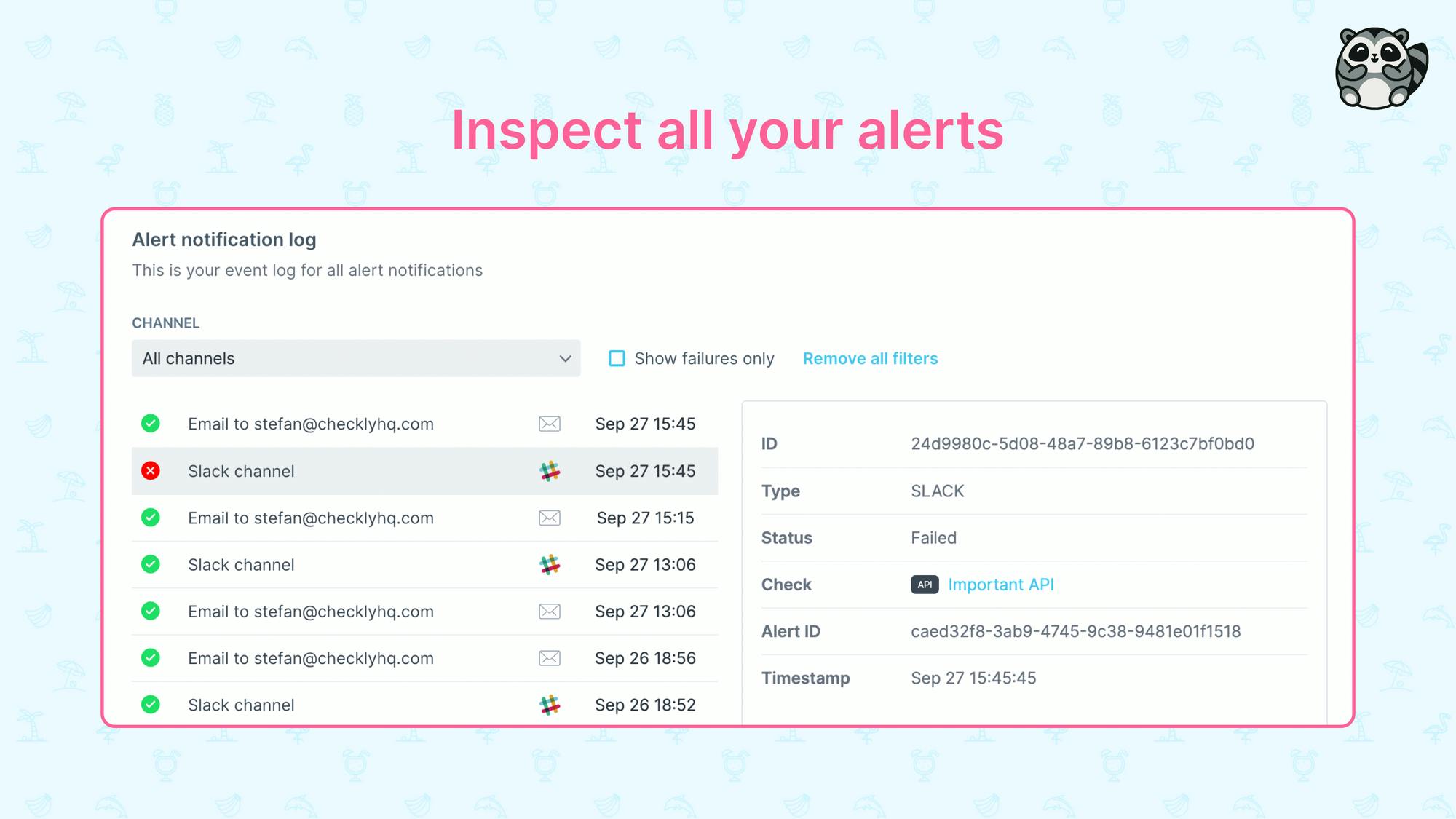 And to guarantee that you'll be aware of broken alert channels, we went all meta and now send you alerts about broken alert channels via email, too.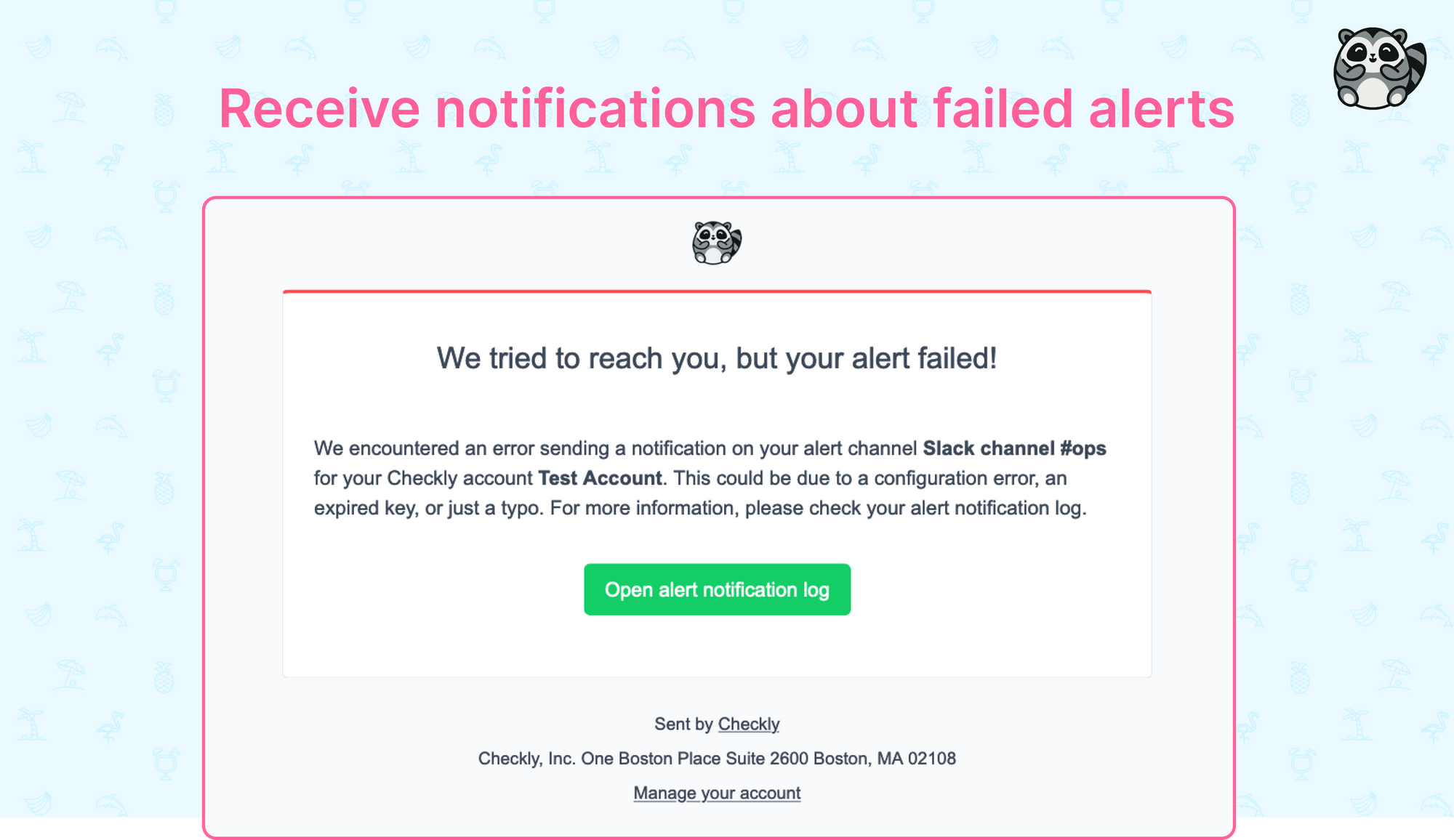 These are the alerting updates, but there's more I can share with you!
To provide you ways to connect with other Checkly developers I'm excited to announce that we now provide a safe space to share, learn, grow and build great applications and sites together.
Am I talking about a new community platform? Yes, I am indeed. Head on over to checklyhq.com/slack to join our new community Slack. 🎉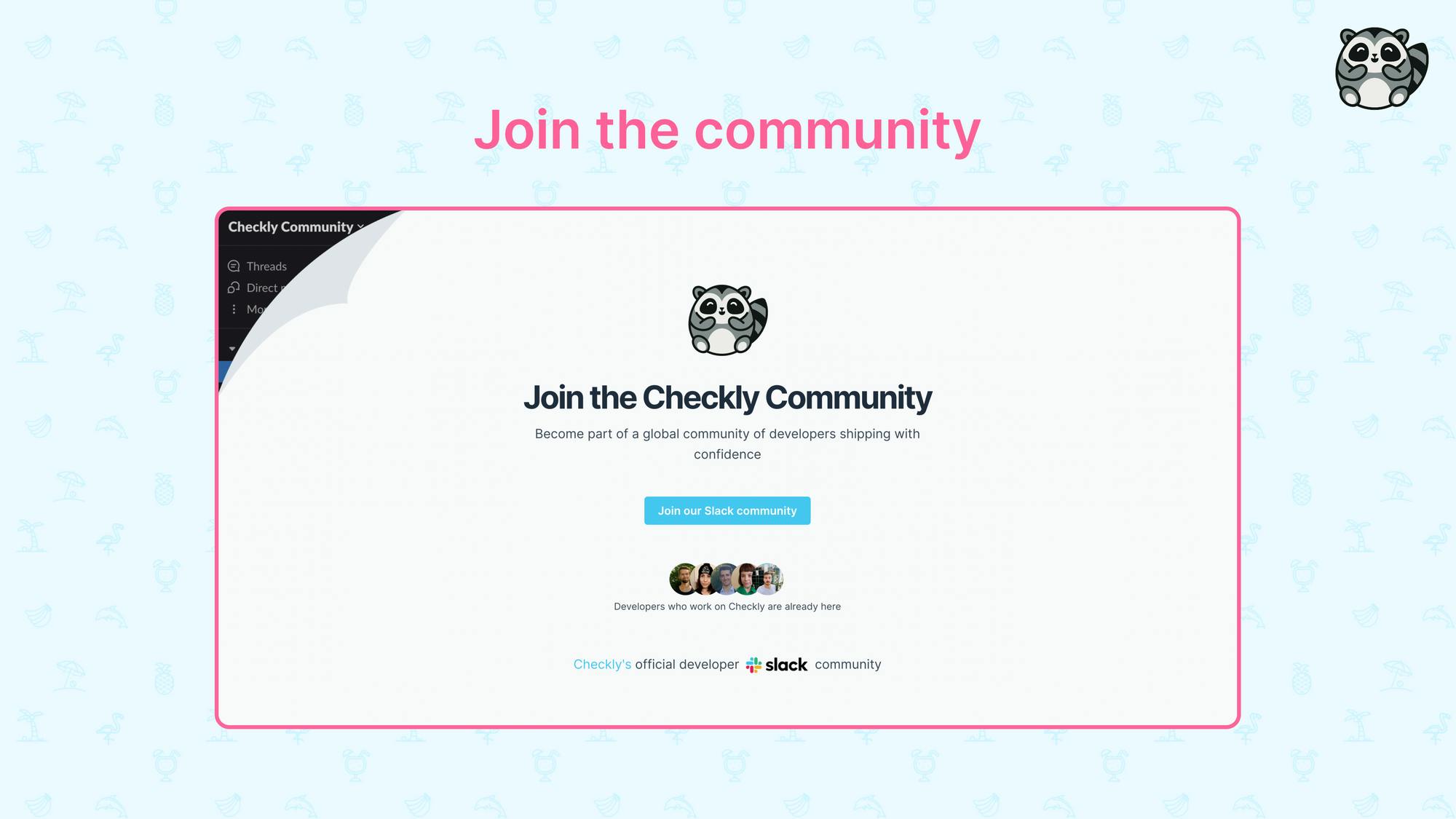 Do you have questions about Checkly, Playwright, or API monitoring, we're there to help! Do you want to share something cool you built? We'd love to hear about it! Do you just want to share your favorite coding music? I'm always up for new tunes!
Come and say hi!
And this was all for Launch Week day one! Tomorrow we'll talk about Checkly's new security features and you definitely don't want to miss the Playwright updates we'll share on Thursday!
Let us know what you think and don't forget to say Hi in Slack. I'll talk to you tomorrow!