Today, we are super happy to announce the next chapter for Checkly with a $10M Series A round led by CRV, joined by existing investors Accel, Mango Capital and Guillermo Rauch.
This investment allows us to double down on our prime goal: building the best monitoring and E2E-testing platform for developers. What does that mean?
18 months ago, the world was a different place. We just got our first two desks in a small co-working space. We had an envelope of stickers and two laptops. In March 2020, as the global pandemic hit and lockdowns started, we secured our Seed round and really dug in.
In the following 12 months, we transformed Checkly from its humble, bootstrapped beginnings to a monitoring platform loved by hundreds of customers.

The team at 1Password integrated Checkly into their delivery pipeline. Leveraging our Go SDK, 1Password now automatically creates API monitors and alerts their customers about outages and performance issues.
Modern web visionaries like Vercel run our API checks and Javascript-powered frontend checks on each deploy of their web app and for all their enterprise customers to detect issues early.
Enterprise customers like the largest retailer in Europe codified their complete monitoring and alerting configuration using our Terraform provider. In fact, customers using this "monitoring-as-code" workflow tend to run 10x more checks on the Checkly platform
Moreover, after introducing our Free plan at the start of 2021, we welcomed thousands of individual developers and small teams to the platform.
We are thrilled to see the usage of our platform accelerating. Crossing the 1 billion check runs milestones last week, having executed 500 million of these this year is unreal!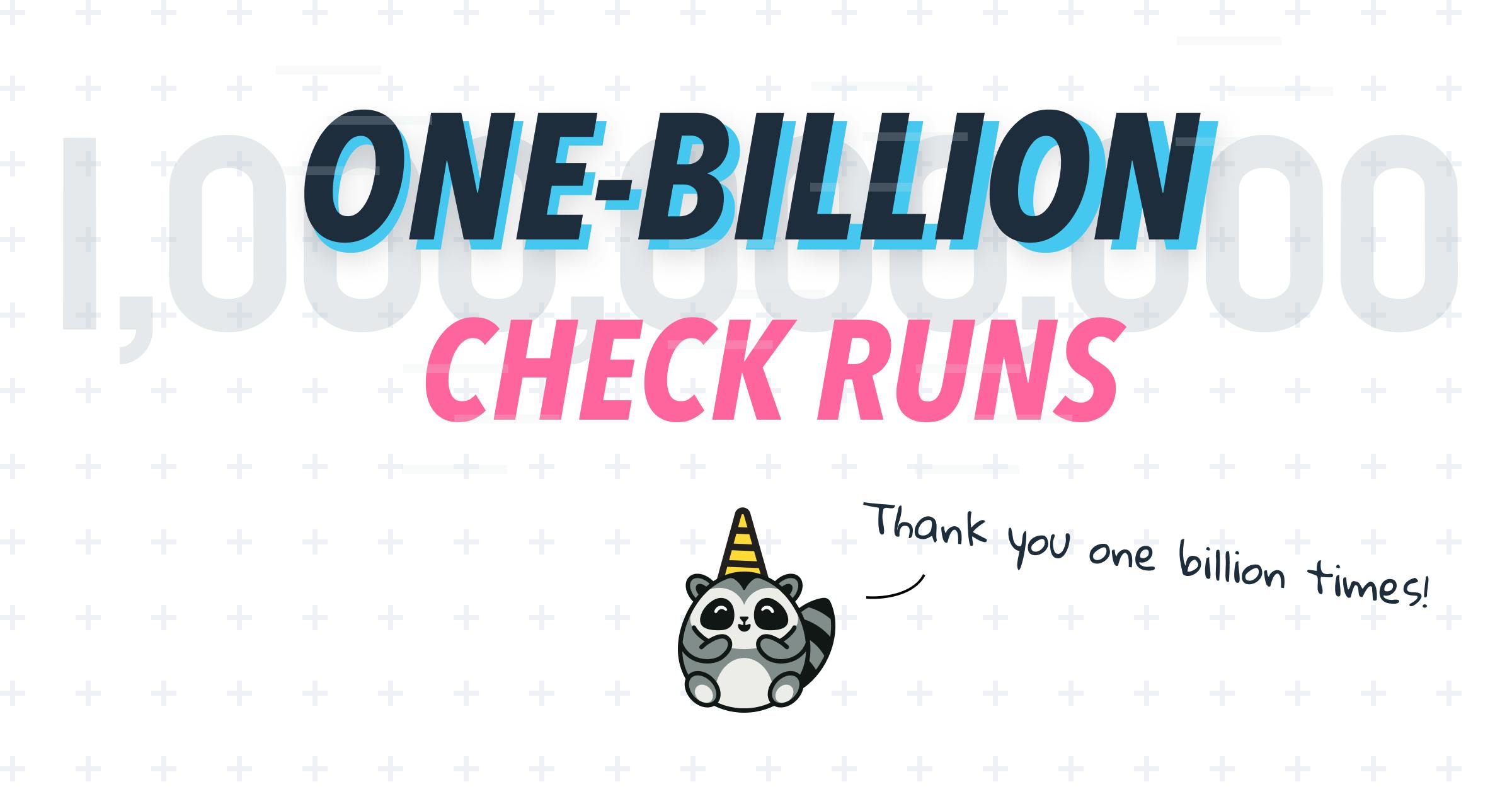 Fast forward to today. Checkly is now a globally distributed team and we have set ourselves a big goal:
Checkly will be the #1 reliability automation platform for developers.
We call this space Developer Owned Operations. This is a space where unified product engineering teams own the full build, test and operations lifecycle of their modern web apps. Call it "DevOps 2.0" if that weren't too corny.
Practically, this means we will embrace one of our core values "we talk to customers, we ship features" even more. Coming up on the product roadmap are:
One unified and codified workflow so you can create, debug and manage your checks from the command line and your codebase. We call that monitoring-as-code.
Extensive debugging, drill-down metrics and deeper insights into all your API checks and Playwright / Puppeteer based browser checks.
A zillion tweaks, enhancements and upgrades to our platform features like dashboards, alerting and integrations.
In the longer term, we will use our Javascript and Node.js based, global serverless platform to bring developers the simplest and most powerful workflow to make sure their web apps and APIs work reliably and fast.
If you are as excited as we are about the above, please check out our careers page. And if you have not yet tried Checkly, check us out and start monitoring — it's free!
Onwards.
Tim, Hannes, Timo and the team at Checkly!